Greeting

Chairman's OfficeGreeting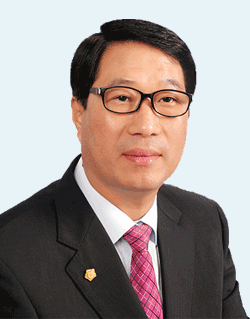 Iksan City Council Chairman Choi JongOh
Dear fellow citizens!
Welcome all visitors to the Iksan Municipal Council website!
It's a great pleasure to welcome you .
The Iksan Municipal Council devotes itself to council activities and being amunicipal council that listens to citizens' voices and to realizes the citizens' wills.

The Iksan Municipal Council promises to be a win-win council harmonizing checks and balances
through mutual respect and ceaseless communication with the executive branch.

The Iksan Municipal Council is a citizens-oriented open council,
visiting and listening to citizens
to reflect their will for municipal administration.

For greater the advancement of Iksan and the better life of citizens,
the Iksan Municipal Council will be the reliable and righteous council
through productive council activities
coordinating, recommending, and proposing alternatives.

Iksan Municipal Council would like to ask for your continuing interest and encouragement.
Thank you.